Technologies for Emerging Entrepreneurs
Bhabha Kavach – Light-weight Ballistic Resistant Jacket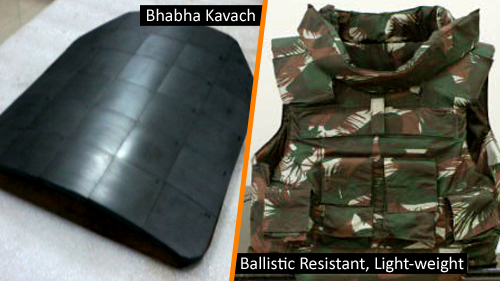 BARC has developed Carbon Nanotube (CNT) incorporated ballistic resistant (BR) jackets which are ~20% lighter than the existing ones. Level-III BR Jackets with BARC technology (protection against SLR, AK-47 mild-steel core bullet) weigh around 4.8kg with trauma less than 20mm.
Level-III+ BR Jackets with BARC developed boron-carbide backed with CNT-polymer composite (protection against SLR, INSAS, AK-47 hard-steel core bullet) weigh around 6.5kg with trauma less than 15mm. For CRPF, stand-alone HAPs of Level-III and Level-III+, weighing approximately 3.3kg and 5.2kg, respectively, have also been developed.
Long Lasting Litchi – Opening New Trade Avenues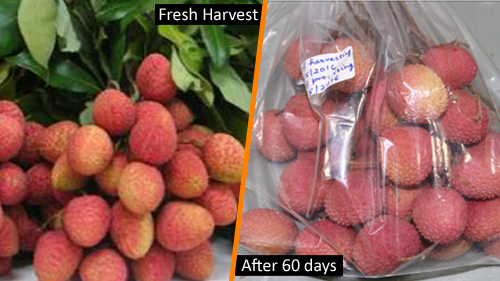 A novel process for extension of shelf life of litchi for 60 days at 4 to 6°C has been developed. Washing of fruits with GRAS (Generally Recognized As Safe) food preservatives so that the natural pinkish-red colour, taste and nutritional properties maintained for more than 2 months! Radiation is optional as phytosanitary treatment for export. This technology transferred to many entrepreneurs.
A Litchi Treatment Facility based upon BARC Technology has been set up at Mushahari, Muzaffarpur, Bihar in 2017.
Bhabhatron – Indigenous Low-cost Cancer Care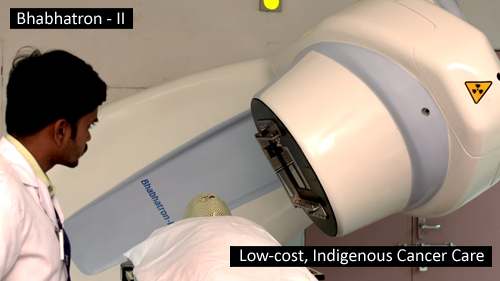 Bhabhatron-II is an isocentric, external beam radiation therapy machine designed for treatment of cancer. It uses radioactive cobalt-60 isotope as the source of radiation. Computer-controlled system to deliver planned radiation exposure only to the designated target safely and accurately.
More than 50 units are installed, including six outside our country. Recently developed, Multi Leaf Collimator (MLC) System was approved by regulators. MLC enables treating tumors with high radiation doses while sparing the neighboring healthy tissues.
Banana Tissue Culture – Technology for Commercial Production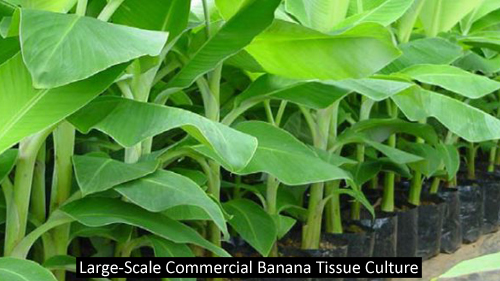 India is the largest banana producer in the world. The major challenge, however, is the shortage of uniform and disease-free planting materials. BARC has developed the banana tissue culture know-how for large and small scale commercial production to the users in semi-urban and rural India, including the small scale tissue culture laboratory.
The technology has successfully addressed the challenges of conventional cultivation and has employed commercial tissue culture technology for mass-production of the popular varieties. The spread and popularization at grass-root level has opened new avenues for sustainable developments in rural India.